Oatmeal, pork & stroganoff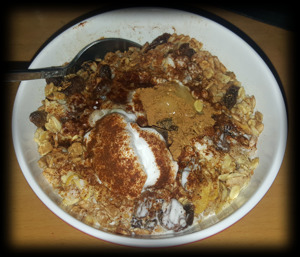 Today I was really hungry and I woke up earlier so it was a couple of hours before lunch.

So I had myself an oatmeal breakfast with honey, cinnamon, ginger & coconut milk.

I think I got really hungry because I had an intensive fat burning workout the day before so I had been burning all the day and night.