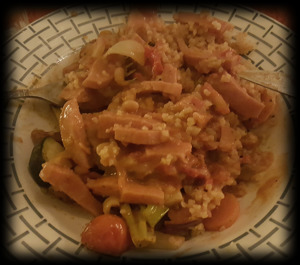 Today I only had dinner which was a stroganoff with lots of vegetables.

I didn't have anything else because I wanted to do some fasting from all the unhealthy things I've been eating the last couple of days.
But I'm planning on doing a lot of fat burning cardio during my fitness weeks so I don't think I have to do a lot of fasting.

But of course I need to think about what I eat and also portion sizes.