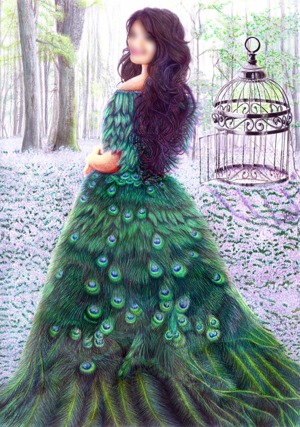 Peacock Princess

This is my first full colour drawing made with only colored pencils, markers and INK!!!!❤❤❤❤❤

This is for a customer who wanted a draiwng of her with a peacock inspired dress and a spring forest in the background.
She also wanted a big birdcage.

The reason why the customer's face is blurred is because she is very private and doesn't want to be seen on social media, but I had permission to show the drawing and upload the video on Youtube if I kept the face covered.

You might be able to see close-up, that I've added some glitter to the feathers, but it's a lot easier if you check out my video so you the glitter a lot better.